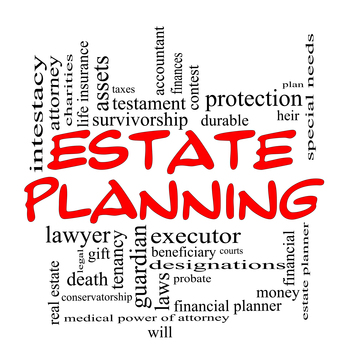 An estate is all the property both real and personal, owned or controlled by a person at the time of his or her death. The property may be held in partnership, your name, in joint ownership, or through a trust. Your estate entails all personal property, powers appointment, life insurance and annuity contracts, real property, and businesses and business interests. Real estate laws are legal statements that give a guideline on absolute terms, scenarios, conditions, and obligations each party and organization need to follow while making deals concerning buildings and land. An estate lawyer oversees business transactions and guides parties to adhere to estate laws. The laws protect both sides in any such agreement concerning real estate.
Roles of estate lawyers
Estate lawyers specialize in real estate law, and they document and go over property transactions like inspections, purchases, transfering business ownership, appraisals, and leases. An estate lawyer will also help in resolving insurance and environmental issues. In case you experience a problem with business transactions, an estate lawyer will go to court to defend the property owner involved in the lawsuit.
Estate lawyers draft documents with the guidelines of real estate law. They will put together purchase contracts, financing agreements, conveyance transactions, rental agreements, and leases. Note that a property agent can assist you to fill out the paperwork; however, only a licensed estate lawyer with experience in real estate law can draft and revise the documents.
An estate lawyer will also negotiate terms and conditions of various deals on behalf on a client. It will entail working together with other brokers, estate attorneys, investors, and developers. Sometimes real estate deals do not turn out as they were planned, and in such cases, courts get involved. That is where the experience and knowledge of estate attorneys come into play. The attorney puts into place the legal pleadings to file with the judge. An estate lawyer will represent a client in court.
Estate attorneys are also concerned with reviewing and advising people on real estate transactions. A client negotiates his or her transaction and signs a contract then hires an estate attorney to look at the deal and advise accordingly. These lawyers are trained so they can notice an issue that the client cannot recognize.
What you must know about real estate law
Every property owner or investor needs to understand the basics of real estate law; not just estate agents and attorneys. Investors should understand the legal procedures to ensure a smooth transfer of ownership of property they are buying or selling. Additionally, understand the financial implications of buying the property and the guiding law.
An investor must also understand the classification of properties and how laws apply. Note that real estate law has different applications to residential and commercial properties. The tax laws relating to property should also be a concern for every investor. Tenancy aspect of the property law needs to be clearly understood by a landlord or landlady. Ensure you comprehend all legal terms referred to in property laws.