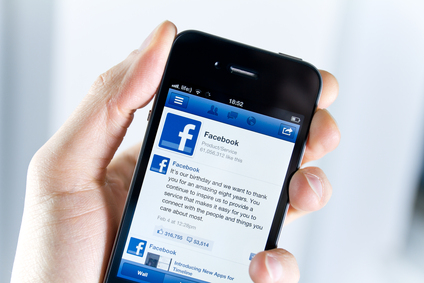 As the number of smartphone and tablet owners increase, there has been an incredible rise in the popularity of the mobile form app. The greatest beneficiaries, however, are companies and organizations whose workers are usually based in different remote locations. Among them are contractors who are more likely to send their employees to work in far and apart locations, many miles away from the main office. According to SANS Institute report, employees are demanding accessibility to business apps and data from anywhere and anytime but want to choose the devices they should use.
Like all good things, however, mobile workforce forms come with various challenges. Greatest among them are security loopholes that, in one way or another, may result to leakage of critical data. In addition, the data may be altered in case of theft of the device or irresponsible behavior of an employee.
Forms of Security Threats
One of the biggest risks to mobile form apps, grayware is the space between genuine software and malware. It is known for its persistent intrusion and can lead to great damages. For instance, it can result into leakage of sensitive information, change book marks and mislead users into installing other apps.
Additional threats include stealing of information, infection and reconfiguration of devices, tracking users and piggybacking on accounts. In addition, the apps may cause drainage of battery, low productivity of employees as well as increase in the costs of mobile data plans. These security threats are commonly known as performance risks.
Protecting Mobile Apps
As a contractor, you can always enlist the assistance of mobile security experts to protect your mobile apps against threats. Numerous technologies and methods can be used to secure access to your organizations data through mobile devices, including data loss prevention (DLP) which is used to remove any possibility of loss of the contractor's data.
Many companies use Mobile Device Management (MDM) platforms to control accessibility to certain apps on their network by devices. One of the benefits of using MDM is its ability to accommodate software distribution, password and encryption management, remote wipe and lock as well as configuration, among other tasks. In addition, it doesn't make it any difficult for employees to use their personal devices in their work, thereby cutting down on costs and improving convenience.
Conclusion
The space between personal life and workplace responsibilities has narrowed. Employees use the same devices and apps for both personal and workplace obligations. To protect your form app, therefore, you should ensure more security by imposing policies and taking your employees through training. For example, you may allow the downloading of apps only from the company's app store. By providing user education to your employees, you help them understand all the risks involved in the downloading of the company's apps into personal mobile devices. There are resources available at ProntoForms if you want more information.